Valentines Day Gift Idea 100% Natural Lotion Bar
For Valentine's Day give her the gift of 100% natural lotion in a bar!
The Indulge Pure Originals Body Butter Lotion Bar is has zero sulfates, zero wheat, zero harmful ingredients that moisturize. Safe for mommy's-to-be
3 ways to moisturize with our lotion bar:
still in the shower apply AFTER you have washed your body and still wet with warm water. Massage into your skin then hop out of shower and PAT dry only to lock in.
at the sink, warm your hands with warm water then hold the lotion bar under warm water to soften lotion bar then APPLY DIRECTLY onto the wet skin. Massage into the dry areas. Pat dry.
in the warm bath water when rinsing off. Hold the lotion bar under the warm water to soften then apply directly to the entire body. Massage the lotion into your skin then pat dry only.
Enjoy the secrets to silky skin with our body butter lotion bar. Comes in Coconut for beach lovers, Cocoa Butter (the best) Citrus for a light airy fragrance, Unscented for the skin that breaks out with everything. All of our Indulge Pure Originals body butter lotion bars were created to be held in your hands to glide over your skin easily. No drag, no over powering scents. All of our lotion bars are 100% natural with zero additives. You could eat them they are healthy but not recommended. To learn more about our body butter lotion bars check us out here. 
What our customers have to say:
"I highly recommend Indulge Pure Originals Body Butter Bars"
"I use the coconut Body Butter Bar because it reminds me of being at the beach. One of the side effects of getting older is very dry skin. I'm 69 years young. The benefit of using the body butter bar is it really does moisturize. I use it every morning in the shower and before I go to bed. I have found that it has smoothed out my dry ruff heels, softened my dry scaly hands, arms, legs, and elbows. It's worth a try! All you have to lose is dry flaky skin!" – Linda Y. Lancaster, PA
"I'll never go back to using regular lotion again!"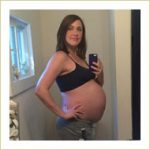 "During my pregnancy with my twins, I was told by everyone that 1. My body would never be the same and 2. Get ready for all the stretch marks you're going to get. Number 2 was the comment that scared me the most. I found Indulge Pure Originals Body Butter Bars and fell in love. It wasn't until after I had my twins that I realized that I didn't get a single stretch mark on my belly! I have to admit, I used the Cocoa Butter Body Butter Gold Bar daily- let me be honest – I used it twice daily. Not just on my belly, but I used it on my legs and feet because I had such dry skin. The BBB helped heal my extremely dry heels and moisturized my belly. I truly believe the Body Butter Bar was the reason I didn't end up with stretch marks on my belly! I'll never go back to using regular lotion again!" – Alexandria C. Georgia
Be sure to check out our BE-MINE Love Collection of a floral scented Love Lotion, Love Moisturizing Cream and Love Soap for your special someone. We can ship it to you or them, comes with a little surprise inside. If you don't feel like dealing with any of that, call  717.846.4424 or help@indulgepureoriginals.com for more information on your order. We only have 13 days left until Valentine's Day.
Order online here for 20% off till February 3rd.