Indulge Salon at Lake Oconee, Reynolds Lake Oconee
Hi I'm Kimberly
Kimberly Acworth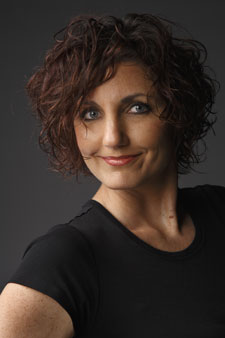 Welcome to the world of Indulge – a Colour Salon 180º Degrees from Ordinary™ – and home to our exclusive line of body care products called Indulge Pure Originals™, as well as our newest venture, Indulge Luxury Imports™.
When I first got involved in this fascinating business, I attended beauty school as a means to pay for a business degree. I wanted to be the CEO of a Fortune 500 company. After working for some really great salons, however, I saw a missing link in the beauty industry – and visualized Indulge. I wanted to take the specialty of hair color to a completely new level of expertise.
So I studied everywhere and when I could – in the U.S. (even Alaska) and Europe – to learn more defined techniques in the art of color correction. I mastered blonding so I could produce specific shades, tints and highlights without the damage that can sometimes occur. In fact today I absolutely love fixing orange brassy hair. Bring it on!
I've also been taught by the best in the French and Japanese haircutting systems, as well as French Balayage Highlights (which essentially means hair painting). And when it comes to hair extensions I think we are unsurpassed.
Along the way I've had some great experiences. . .competing in a Fastest Foiling contest in L.A.. . .personally working with celebrity style-maker Frederic Fekkai in New York City on advance coloring techniques (yes, he's that gorgeous in person!) . . .taking art classes to fine-tune my own color perceptions. I'm also proud of the fact I've been featured in Modern Salon Magazine and Sophisticate's Hairstyleguide.
Our success is nurtured by continuing education for every member of the Indulge team. We've flown in educators and renowned stylists from Paris, Scotland, Canada, Atlanta and New York. Plus I personally train each Indulge team member, honing every technique from the shampoo sink to custom designing color solutions, and testing to ensure each step is fully mastered.
Every stylist understands what it takes to work at Indulge. We take pride in our passion and creativity, take time to listen, and only use the most advanced, safest and best products available in our industry. We work as one, so our clients can expect consistent, professional consultation and service. . .and results they will love. That's our guarantee.
To stay in tune with the world of business I also attend advanced classes, have numerous certificates from Strategies Publishing on salon management, and am fortunate to have mentors from a variety of different backgrounds – including those Fortune 500 companies! I would never have been successful without the true support of my team of business professionals who make us look good. . .thanks to their expertise.
All of us at Indulge hope you enjoy our website. Come back often, as we're always adding new information and advice about products and trends.
See you soon!
---
Hi My Name Is Ashley – Stylist / Assistant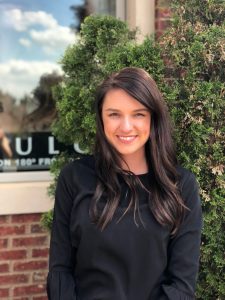 Ever since I was a little girl, hair has always been a huge interest for me! When I turned 16, I began working for a salon as an assistant and a front desk receptionist. The salon atmosphere has always been a fun environment to be part of. In 2010, I attendd Keune Academy and graduated with a Hair Design License. Although, hair is a passion of mine, I have also taken a great interest in the medical field. Currently, I am studying radiology while working at Indulge Salon. Helping people is my main passion. Whether helping people feel more beautiful as a Stylist, or helping people with their overall health, my passion is for people and my main goal in life. I look forward to meeting lots of new faces and making Greensboro, Georgia an even more beautiful place!
---
Hi My Name Is Renata – Stylist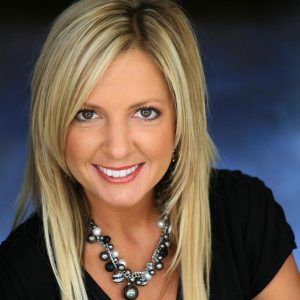 I grew up in a small town near the Georgia coast. In 2003, I relocated to the Lake Oconee area, where I reside with my husband and three children.
My career in the beauty industry began 17 years ago. I have trained with Redken's Sam Villa, hair colorist Beth Minardi, and updo king Martin Parsons among many other well known talents in the industry.
Education is extremely important to me. The more I learn, the better I can educate my guests. My goal is to design a custom hair colour and haircut that best fits their face shape, lifestyle, and personality while maintaining the integrity of the hair.
I am passionate about hair. As a creative, artistic soul, I find nothing more rewarding than seeing inner beauty and confidence radiate from a satisfied client when they leave my chair.
---
Hi My Name Is Amanda – Assistant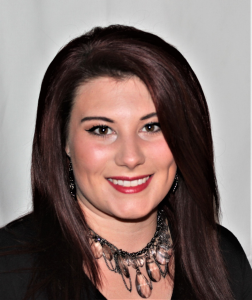 I grew up loving hair, makeup, and nails. At the age of 16, I got my first set of highlights and color, and the curiosity began. The stylist, who did my hair, showed me his display of awards and how and what they were for; I fell in love with this industry.
My family and I moved here in 2008. In 2017, I enrolled in the Cosmetology Program at Augusta Technical College. While at Augusta Technical College, I had the privilege of working as an assistant, while gaining hands on training at a salon In Greensboro. In March 2018, I was chosen by my teacher to compete in Skills USA, in Atlanta Ga, where I placed third in state. I have since, completed my Cosmetology Degree with Honors as a Master Cosmetologist.
I enjoy meeting new people and using my skills and creativity to help them find a hair style that suits them. I love what I do! Hair is my passion and my goals are to be the best that I can be and always make each client feel like their satisfaction is my highest priority.