South York Salon
Hi my name is Kimberly Acworth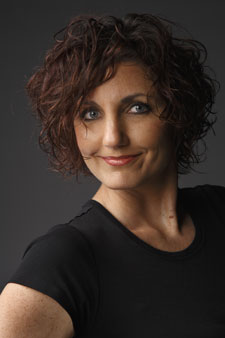 Welcome to the world of Indulge – a Colour Salon 180º Degrees from Ordinary™ – and home to our exclusive line of body care products called Indulge Pure Originals™, as well as our newest venture, Indulge Luxury Imports™.
When I first got involved in this fascinating business, I attended beauty school as a means to pay for a business degree. I wanted to be the CEO of a Fortune 500 company. After working for some really great salons, however, I saw a missing link in the beauty industry – and visualized Indulge. I wanted to take the specialty of hair color to a completely new level of expertise.
So I studied everywhere and when I could – in the U.S. (even Alaska) and Europe – to learn more defined techniques in the art of color correction. I mastered blonding so I could produce specific shades, tints and highlights without the damage that can sometimes occur. In fact today I absolutely love fixing orange brassy hair. Bring it on!
In 2017, I became certified in Organic Hair Colour Systems. The science behind organic color is based on keeping the hair healthy without the wheat, gluten free and utilizing plant vs chemicals to process the hair. The hair is significantly healthier over the longevity of the hair.
I've also been taught by the best in the French and Japanese hair cutting systems, as well as French Balayage Highlights (which essentially means hair painting). And when it comes to hair extensions I think we are unsurpassed.
Along the way I've had some great experiences. . .competing in a Fastest Foiling contest in L.A.. . .personally working with celebrity style-maker Frederic Fekkai in New York City on advance coloring techniques (yes, he's that gorgeous in person!) . . .taking art classes to fine-tune my own color perceptions. I'm also proud of the fact I've been featured in Modern Salon Magazine and Sophisticate's Hairstyle Guide.
Our success is nurtured by continuing education for every member of the Indulge team. We've flown in educators and renowned stylists from Paris, Scotland, Canada, Atlanta and New York. Plus I personally train each Indulge team member, honing every technique from the shampoo sink to custom designing color solutions, and testing to ensure each step is fully mastered.
Every stylist understands what it takes to work at Indulge. We take pride in our passion and creativity, take time to listen, and only use the most advanced, safest and best products available in our industry. We work as one, so our clients can expect consistent, professional consultation and service. . .and results they will love. That's our guarantee.
To stay in tune with the world of business I also attend advanced classes, have numerous certificates from Strategies Publishing on salon management, and am fortunate to have mentors from a variety of different backgrounds – including those Fortune 500 companies! I would never have been successful without the true support of my team of business professionals who make us look good. . .thanks to their expertise.
All of us at Indulge hope you enjoy our website. Come back often, as we're always adding new information and advice about products and trends.
See you soon!
---
My name is Sarah – Stylist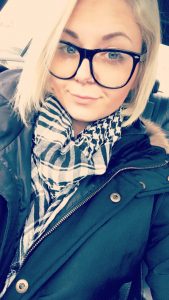 Sarah has been doing hair for over 12 years after she graduated from Empire Beauty School. She wanted to be able to express her creative side and really grow as a stylist so we brought her on in the best environment possible! She has a 9 year old daughter with whom she loves spending time being outdoors hiking, biking, playing at the park, and beach trips!
She is really excited to come on board and is looking forward to helping you look and feel your best!
---
My name Ray – Front Desk Coordinator/Social Media Coordinator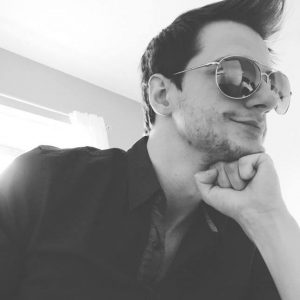 Indulge Salon is a place that breaks the mould in many aspects, ranging from services provided to the overall experience. Although I haven't had the pleasure of working here for too long, I already feel like it's the perfect fit for me, as I too am 180º degrees from the ordinary.
Driven by the motivation to better myself and desire to work with a collective that takes the extra steps to make a difference, I do everything ranging from making customer appointments and keeping all of our stylists and staff organized, to coordinating Indulge Pure Originals, having a hand in various marketing operations, managing inventory, maintaining the salon's social media front as well as the I.T. backend, and any other tasks that involve making this business better for our customers.
Given the diversity of my background as a published author of two I.T. books, avid music listener and guitar player, a movie fanatic, aspiring traveler, former military, and a citizen of Lithuania for over 20 years, I am confident that I add a certain quality to Indulge that compliments everything we stand for. If nothing else, in addition to treating our customers to complimentary special coffee or magic tea, I am able to keep them company by sharing my experiences and taking in theirs, keeping the sentiment of community and comradery alive and well within our establishment.
During my time off, in addition to developing and adding to my current skill-set, I also enjoy travelling and exploring new places, challenging myself by trying new things, and spending time with my family and friends, which seems to be highly underrated nowadays.
If you enjoy not only good service, but also an experience that will leave you wondering why our competitors are even open anymore, feel free to drop by our salon and indulge in the sensations that have been dulled by the usual treatment elsewhere. See you soon!
---
My name is Paige – Front Desk Coordinator/Shampoologist
The beauty industry is in my blood. I went to beauty school for 3 years but didn't finish the process. I've started back to school while working at the salon to obtain my Cosmetology license to do hair. I love hair, skin, and nails. While I'm attending school, I've been assisting Kimberly by washing clients hair, recommending products that we use for home maintenance and I love answering phones to schedule appointments.
You ask what is a shampoologist? It is the art of shampooing the hair, conditioning hair with special treatments that can thicken it, repair it and work from the inside out. I've also learned to use special masks to moisturize coarser textures of hair.
On my off time, I help out with babysitting my baby brother.
---
---
---